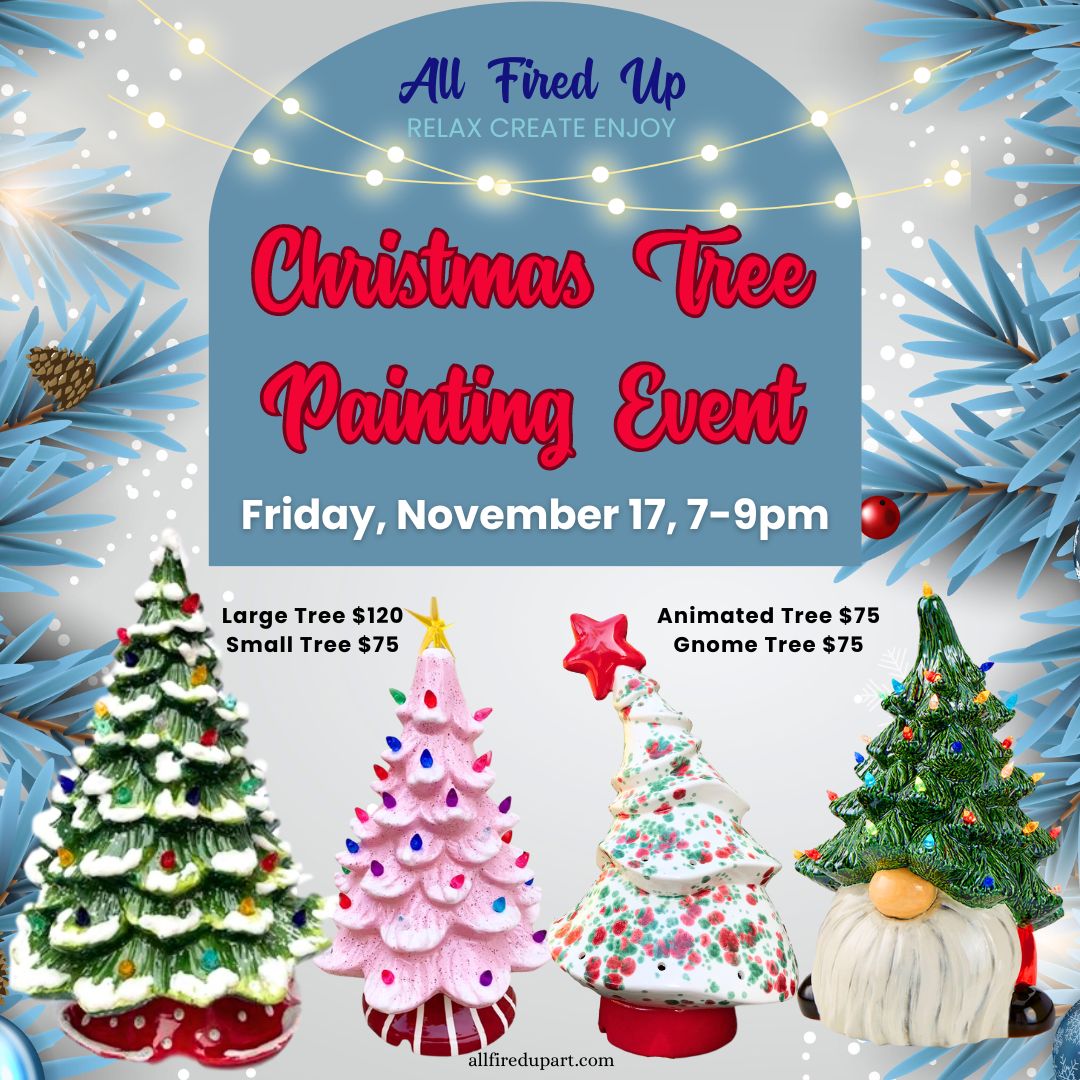 Z Christmas Tree Event - Emory Village
Celebrate the Holidays and Join Us in Our Annual Christmas Tree Painting Event!
Select from a variety of glazes including traditional green just like Grandma's vintage tree, or choose fun colors to create a modern look for a festive twist on a holiday classic.  Our AFU Artists will be on hand to give painting tips and answer any questions you may have. Sign up now to enjoy a festive night with family and friends!
All Trees include light up kit and multi color bulbs.
Large Traditional Tree $120
Small Traditional Tree $75
Animated Tree $75
Tree Gnome $75