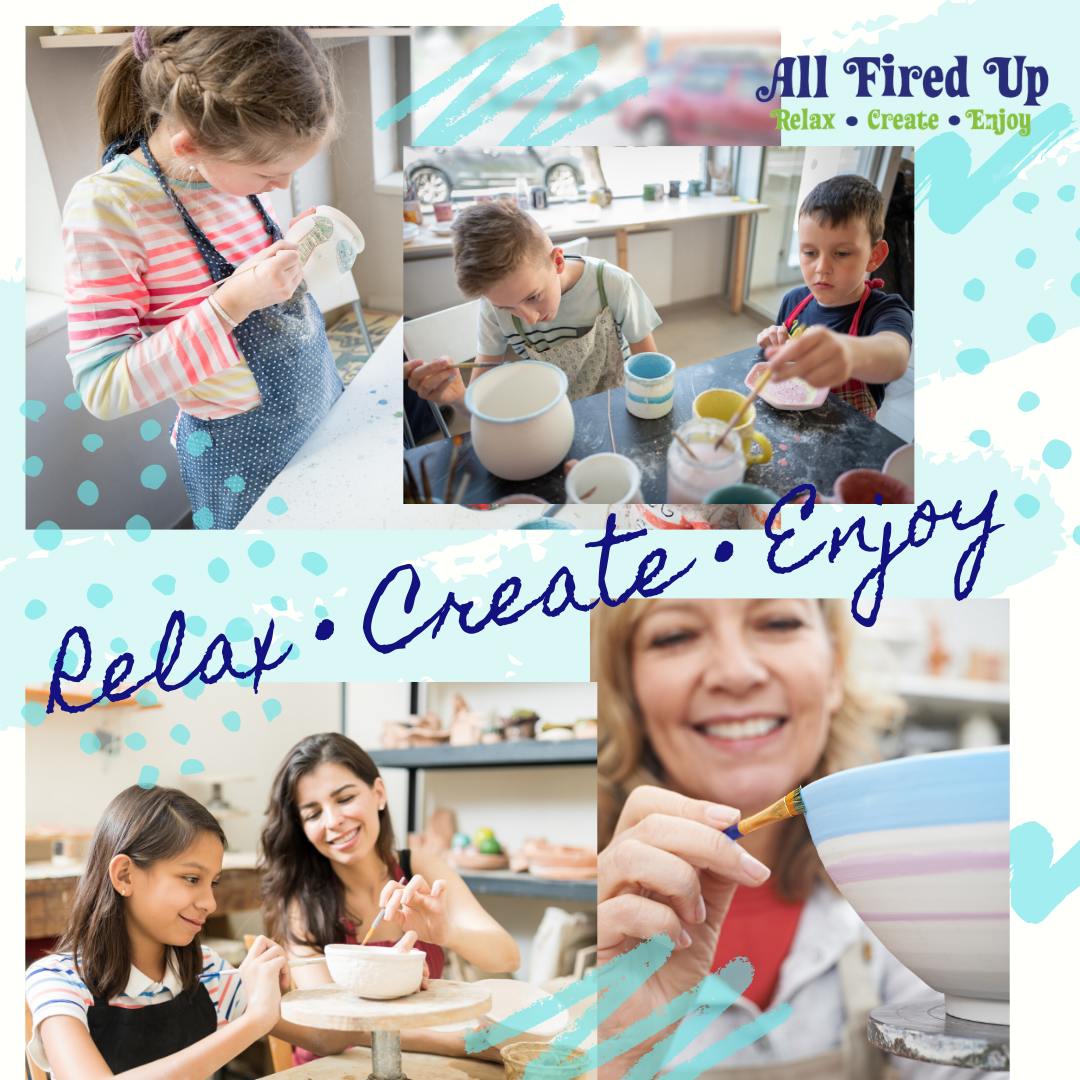 In Studio Painting or Clay Hand Building - Marietta
Book a table for In Studio Pottery Painting or Clay Hand Building.  Please make a reservation to guarantee your space. Once you arrive at the studio, let the team member know if you would like to paint pottery or hand build with clay. Clay hand building is creating a project from raw clay with your hands and clay tools, not throwing on a wheel.  We do not have clay wheels.

A $25 deposit is required to reserve your table and time.  The deposit fee is returned to you in the form of a gift card sent to you at the time of booking your reservation online. Please bring the gift card code with you to your event so we may easily deduct it from your bill. The gift card code may be used at your event or saved and used at a different time online or in studio.

Party Bookings are for 1.5 hours. Party will begin at the time chosen. Please ask your guests to arrive on time so that everyone may enjoy the party together. 

We ask that you limit the non-painters in your group. We have limited space and not a lot of standing room.  Chairs are reserved for painting guests.  We will ask non-painters to give up seats to painting guests. 
For children's birthday parties, please limit the number of parents attending to 4.  Every painting guest helps AFU to continue to provide a relaxing and creative space to enjoy. Please recheck your booking before confirmation.  Include painters and non-painters, but please limit non-painters to 4.  Are you sure you need as many seats as you have reserved?

Thank you for supporting our small business!